But I have been thinking a lot about what happened in Boston.
Back in December I wrote
*This*
post after the shootings in Newtown.
And I am seeing that quote going around Facebook again after the explosions at the Boston Marathon.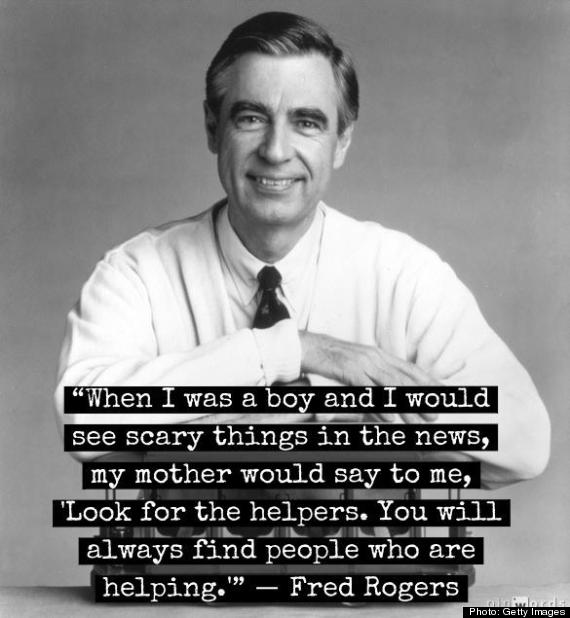 I am still at a loss for words as to why these things happen. But I find myself looking for the helpers.
And as I said before, it gives me hope.
My thoughts and prayers are with those affected by this tragedy. And for people everywhere who once again have lost a little bit of faith and innocence.
A Facebook friend of mine's daughter was at the Boston marathon this year. She loves the Boston Marathon. And now it is forever changed for her. :(
I hate that evil and hatred and the need to hurt can steal so much from others.
And this is the time to turn our backs on evil and hatred and not let it have power over us.
So I am going to choose to look for the good and the love.