Not feeling a lot like blogging most days.
But I do want to have one post a week at least,
so I thought I would try something for the first time.
A "Currents" post about what I am currently doing.
I've never done an official one I think and I see other bloggers do them all the time.
Especially my friend
Tanya
.
So here goes...
Eating
Wanting to do green smoothies at least once a day, but have only done two this week. Boo.
Trying
to be in bed by 11pm most nights. Especially school nights.
Listening
In addition to U2's new album, a big mix of oldies like classic 70's rock and newer stuff from the Arctic Monkeys and Alt J on Spotify. I love Spotify!

Watching
and
I love the Voice! I am loving Gwen Steffani and Pharrell joining as new coaches. And as much as I have never been a huge Taylor Swift fan, I am pretty impressed with her as the guest mentor to all the coaches. She has actually been pretty fun to watch. And Evan is still watching with me which is pretty fun, too. :)
Enjoying
volunteering and subbing at the kid's school when I can. I help teach art every other week in Erin's first grade classroom and we had a blast this past Tuesday. Another parent and I taught a lesson using the book "Swimmy" by Leo Lionni. They learned to do a watercolor wash background with colors of their choosing. And then experimented with tearing and cutting of paper and foam sheets to make their story. Lots of fish, jelly fish, big blue whales (see picture bottom right) and even a red shark with sharp teeth (top left) So much creativity in one room was fun to see! I also get to help with reading and math work.
Reading
I've been waiting a long time for this one! I have read all of the other books in the series, and have never loved and been so frustrated by a character in a book as Becky Bloomwood Brandon. But I absolutely can't stop reading them. She is just a train wreck, but with a good heart.
Trying
to make homework as fun as possible with the help of refrigerator magnets. Erin actually came up with the idea for her math. I gave her the magnets to use on the table, but she moved it all to the refrigerator.
Wanting
to do this challenge...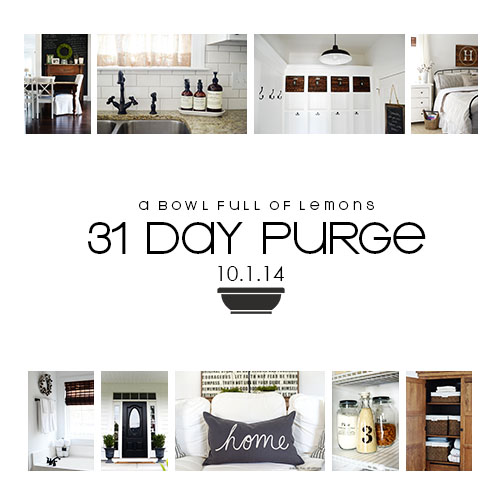 in November instead of October like on the blog. And I don't think I need 31 days since some of the daily tasks don't apply to us. No mud room or newspapers here. And I have actually done a few of the spaces and items already in October without knowing they were on the list.
Creating
my summer 2013 Pocket album. I am finally working on it again and making progress. No real photos to share yet, but it's this one...
I have the first three weeks complete and am typing all the journaling right now. Week four is started but not finished. I am really like how it is turning out and think it will be fun for the kids to look back on our summer activities in one album.
Looking
forward to Halloween. We have some great, scary plans in the work for the Trick or Treaters who come by our house. Hope to get some good photos that night to share.
Loving
my family with all of my heart. Feeling truly blessed right now. :)
Hoping
you have a great weekend!